Things to consider:
Weight
You have to be over 7st 12lb (50 kg) to donate. If you are a female less than 20 years of age, additional height and weight criteria apply. Please view the height and weight chart to find out if you can give blood at this time: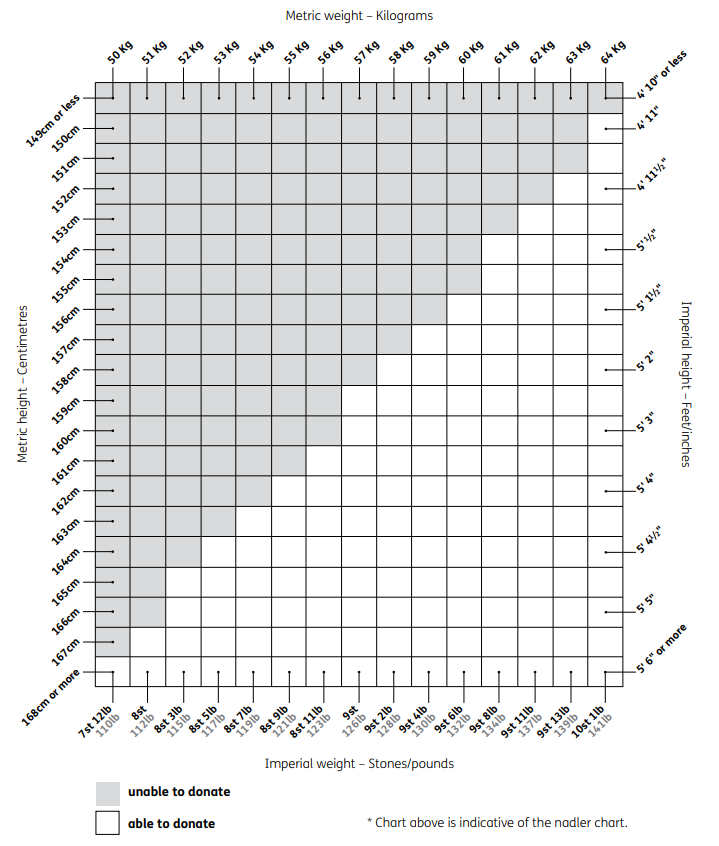 These guidelines are in place to stop you feeling faint or unwell after donating.
Under 17
You can become a donor as soon as you reach your 17th birthday.
Under 66
If you are a new donor, you can start giving blood anytime up to and including your 66th birthday.
Already a donor
If you have given blood before, even if it was some time ago, you can donate up until your 70th birthday.
If you are over 70 and in good health, you can continue to give blood provided you have given a full donation in the previous 2 years.