Three schools in Monmouth town are being praised by the Welsh Blood Service after a mix of 59 students, staff and parents took time out to give blood.
Monmouth School for Girls, Monmouth School for Boys and Monmouth Comprehensive School are the first to join a new cohort of five other Comprehensive Schools across Wales. The new initiative from the Welsh Blood Service is set to inspire and encourage youngsters to roll up their sleeves and give blood to help patients in need across the country.
Students eagerly booked up every appointment available with a total of 59 donations made on their very first blood donation session. A further 13 blood donors also signed up to the Welsh Bone Marrow Donor Registry and now join a database of over 35 million donors from across the globe whose unique attributes could make them the only person in the world capable of saving the life of someone in need of a transplant.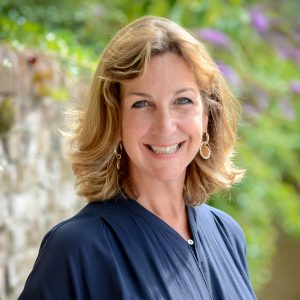 Headmistress of Monmouth School for Girls, Mrs Jessica Miles, praised the students for their outstanding achievement: "We are proud to be driving forward this initiative in conjunction with the Welsh Blood Service and its outreach programme. Young people are the future of the Welsh Blood Service and we are delighted to bring the three secondary schools in Monmouth together.

"We know that young people make a positive difference in many ways and for this reason it's vital that young people know about the importance of giving blood. Every blood donation made can potentially save up to three lives so collectively today our pupils have potentially saved hundreds of lives in Wales. We would definitely encourage other secondary schools across Wales to support this worthwhile and important initiative.

"I'm delighted there is such a strong community spirit here in Monmouth town and we are proud our schools stand side-by-side in helping such a good cause."

After making her first donation, Lili Stiff, from Monmouth School for Girls said: "I don't see why anyone shouldn't give blood if they can. It isn't anything that is going to hurt to you, you feel great afterwards and you have done something to help a person in need."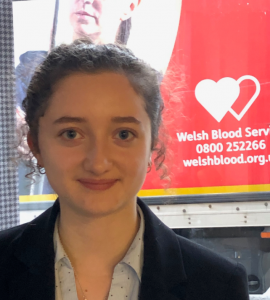 The Monmouth students join five other new comprehensive schools across Wales: Olchfa (Swansea), Baesleg (Newport), Y Pant (Talbot Green), Castell Alun (Wrexham) and Prestatyn (Prestatyn). The new schools will help the Welsh Blood Service secure an additional 300 first time donors every year, with more eligible schools expected to join the programme in 2020.
The new school programme was created after successful sessions were held at: Stanwell (Penarth), Cowbridge, Bryntirion (Bridgend) and Porthcawl Comprehensive Schools, with students becoming both blood and bone marrow donors.
Collectively, the four existing schools in the programme have already made over 1,000 blood donations. This milestone figure means the lives of over 3,000 people and 6,000 babies have potentially been saved thanks to their selfless act.
In order to ensure a steady supply of blood reaches hospitals across Wales, the Welsh Blood Service needs over 100,000 donations a year, which is equivalent to 350 donations per day.
Alan Prosser, Director of Service at the Welsh Blood Service added: "We would like to thank the students and the members of staff who have selflessly contributed towards the 100,000 donations needed in Wales each year. They have shown fantastic commitment and great community spirit.

"It's essential that we pass on how important donating blood is to the younger generation. By having the support of schools in Wales, we can encourage more students to try donating as part of their school day. We hope that these pupils' actions will encourage more people living in Wales to consider donating in the future.

"The blood collected is not just used for accidents and emergencies; it is also used for cancer and leukaemia patients who need regular transfusions, so it's crucial we maintain a steady supply to support patients in need across the country.

"If you've never donated before, now is a great time to try."
To start your lifesaving journey today, please visit wbs.wales/schools or call 0800 252 266.
To start your lifesaving journey today, please visit wbs.wales/schools or call 0800 252 266.