Donating platelets is similar to giving blood, it just takes a little longer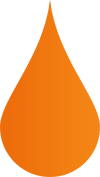 What are platelets?
Platelets are a component in blood and are essential to stop bleeding and bruising.

Who needs them?
Every single day many patients in Wales rely on platelets, including cancer and leukaemia patients, premature and new born babies and emergency care.
Where can I donate?
You can donate platelets at our flagship donation clinic in Talbot Green.
Platelets can only last for 5-7 days, so this means we are desperately in need of more platelet donors!